Build your system
With the Crorzar home security system, you have control on how to protect your home.
Designed to be easy, you can unbox & setup your personalized system in no time.

Questions?
No problem. Our security experts can help customize a smart security package for you.
Security Cameras
Security cameras work directly with the Crorzar Home app & do not require the Crorzar Alarm Hub.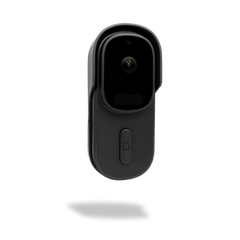 Video Doorbell Camera
Watch what's happening on your porch, day or night. Welcome guests or deter intruders with two-way audio. With motion alerts, know when packages are delivered or when there is unexpected activity. The ultra-clear 1080pc HD camera provides clarity to watch over your property.
---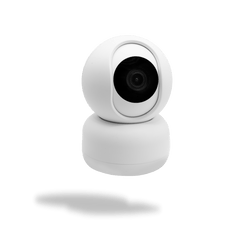 Indoor 360
Check in on your family, home, & pets, from anywhere. With two-way audio, you can talk to family while you're not home. See what a child or aging grandparent is doing while you're running errands or at work. Enable tracking to have your smart camera automatically follow motion. No more missing key moments with a 360 view.
---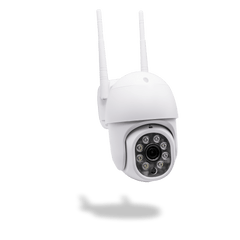 Outdoor 360
See everything outside your home, day or night. With high definition video & a massive 360 degree view, you have round-the-clock security. The flood light camera will light up whenever motion is detected, so nothing can slip by in the dark. Scare off lurkers with the two-way audio. Remotely control & rotate your camera to get a live view of your yard, pets, & cars, from the comfort & safety inside your home.

---
Solar 360
Detect, deter, protect with the solar powered outdoor 360 camera. The solar 360 high definition camera provides a clear 360 ultra-wide view, during the day or at night with color night vision. Deter real threats with the built in flood lights & two-way audio. Protect your home 24/7 with the incredible solar 360 camera.
---
Home Security
Use the Crorzar Smart Alarm Hub & the Crorzar Home app to control your security system.
Crorzar Smart Alarm Hub
The Crorzar Smart Alarm Hub is the brains of all the home security sensors & alarm siren. The Hub communicates with every door & window sensor, motion sensor, glass break sensor, & alarm siren you need for your home. You control it all with our free Crorzar Home app.
---
Door/Window Sensor
Protect the entry points in your home with security sensors for your doors & windows. Works on most doors & windows.
---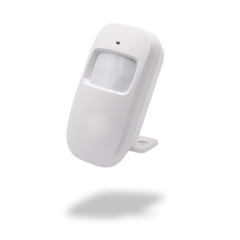 Motion Sensor
Detects unexpected movement in your home when the system is armed & you're away. You can choose when you want to activate the motion sensor. While you're home & your family is moving throughout your home, you can arm your system without the motion sensor activated. Pet friendly motion sensor so your pets can run around freely.
---
Glass Break Sensor
Add another layer of protection with the glass break sensor. Immediately detects breaking glass of a window or a glass sliding door. Provides more protection for the entry points in your home.
---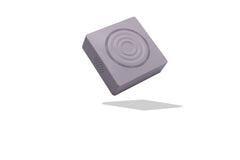 Alarm Siren
A very loud siren designed to alert you & your neighbors of a break-in & scare the intruder.
---
Smart Home Automation
Smart home products work directly with the Crorzar Home app & do not require the Crorzar Alarm Hub.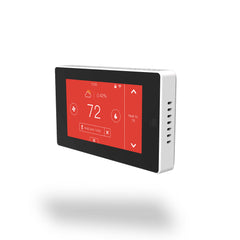 Thermostat
Control the temperature of your home from anywhere. Conserve & save while you're not home & make adjustments before you leave the office so you can arrive home to a comfortable temperature that's just right for you. Having a heat flash & don't feel like getting up? Simply use the Crorzar Home app on your phone to make it cooler without moving from your seat.
---
Smart Door lock
Unlock your door with your fingerprint, the app, a code, a key, or a swipe card. Conveniently lock & unlock your door from anywhere. Assign codes for family & friends & temporary codes for guests. Simplify your life with the Crorzar SmartLock.

---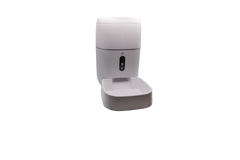 Video Pet Feeder
Pets are family too. Make sure they are well fed & taken care of. Set feeding intervals & customize portions. Check in on your pets from anwhere with the built-in camera & two-way audio. You can watch & speak to your pets at their level.

---
Accessories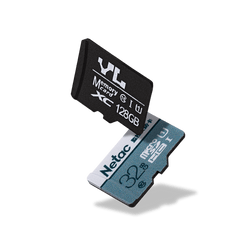 SD Cards
Micro SD Card storage for Crorzar Cameras. Comes pre-installed in the camera.
128GB = 2000 hours
---
Upgraded Power Cable for indoor 360 Camera
30 Foot High Speed Cable
---